pixelmayhem

So

linelenagain
and I were having an interesting discussion, as ya do, and I was inspired.
We were talking about the apple trope in fandom, and how either Jim is depicted as having horrible eating habits, or he has some sort of apple kink, and it occured to me...
What if he'd been eating a banana?
Imagine the stories and tropes then, fandom would have
imploded.
The results of this contemplation are these cracky icons and banner-type images. I figured someone else might be interested.
All I ask is that you don't hotlink them please.
Banner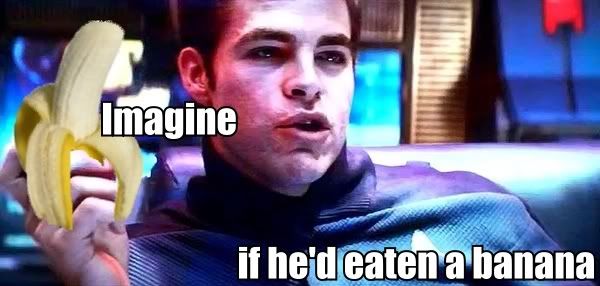 Icon
Banner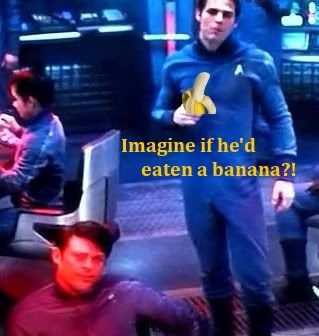 Icon

Ok, I lied...I know one of you out there wants to write something for this...am I right? :D ?
:D?